With the current economy and the ongoing pandemic, budgeting is extra important right now. Having a baby can be expensive. I would know, I've had two myself. It's easy to get swept up in the excitement of welcoming a bundle of joy into the family, it's important to have a plan in place to help you afford all of the new expenses.
While there were the expected expenses like paying for diapers and new baby stuff, there were also other costs that I hadn't really given much thought to before we were expecting our own little one. Looking back, here are some of the key things I wish someone talked to me about before we started our own family.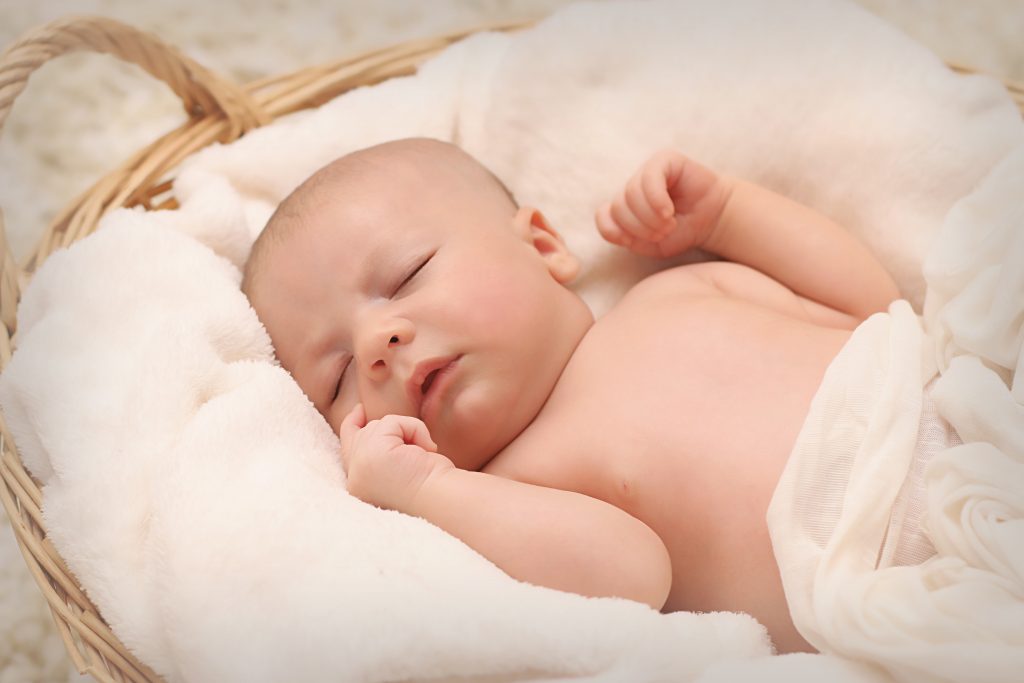 Pre-Baby Costs
Even before the baby comes, you'll find your expenses increasing as you have prenatal checkups, a new wardrobe to fit your growing baby bump, and changing nutritional needs.
Prenatal checkups can get expensive, especially if you don't have health care coverage well before you get pregnant. You'll need at least 15 prenatal appointments for a healthy pregnancy, with even more for a high-risk pregnancy.
In addition to prenatal check-ups, most health insurance will only cover a limited number of ultrasounds and lab work. Anything additional will be out of pocket costs.
You'll also find yourself spending on things like prenatal vitamins and will likely see changes in your grocery bill as you add items high in folic acid, protein, and iron into your diet.
Your growing baby bumps will also need to be accommodated. It's easy to splurge on a whole new maternity wardrobe. However, you can easily get enough pieces together from hand-me-downs from friends and relatives and discount stores like TJ Maxx or Marshalls that will help you dress your bump for a fraction of the price of maternity stores.
One Time Costs
Once you have a baby, it seems like the bills just keep growing. The good news is though, that there are some costs that you only have to pay once, such as the cost of delivery for your special bundle of joy.
Medical Bills
To make sure your health insurance covers the cost of your delivery, ideally, you'll make sure you have the proper coverage a year or more before you get pregnant. Otherwise, you run the risk of the insurance company denying the claim and having to pay out-of-pocket.
It costs, on average, $10,808 to have a baby in the US, assuming there aren't any complications. Otherwise, the bill can easily surpass $30,000. Health insurance and coinsurance often mean the out-of-pocket cost is much lower, but uninsured patients are responsible for the full cost.
The good news is that this is a one-time cost.
Baby Items
It's amazing how human beings that are so small need so many things. There's cribs, bouncers, strollers, toys, etc. All of these are things that they'll quickly grow out of that will no longer be useful (unless you plan on having another baby and have room to store them).
This being said, there are tons of gently used baby items for sale online or at yard sales. This can help you save money, making your budget for starting your new family more manageable. Check out your local Facebook groups, yard sales, or friends and family members to find baby items at a fraction of the cost.
I once got a double stroller (only used twice) from a neighbor on Facebook for a quarter of the price at Target!
Monthly Costs
Once you have a baby, there are additional monthly expenses to factor into your budget, such as baby food and diapers. These essential expenses can make a serious dent in your monthly budget.
Baby Formula/Food
The cost of feeding your baby varies depending on your situation. Breastfeeding has a minimal cost, assuming you have the means to be a stay-at-home mom or can pump at work. If you decide to use formula, then you're looking at $900-3,000 in the first year, depending on the brand and type of formula you need for your little one.
Once your little one starts solids you'll spend around $60 per month on baby food. Making your own baby food can be a bit cheaper, but is more time-consuming.
Diapers
Diapers are often one of the biggest expenses that come with having a newborn. When it comes to diapers, parents have two main options–disposable or cloth diapers. We tried both.
Disposable diapers are far more convenient, given the time and effort that goes into cleaning and maintaining cloth diapers.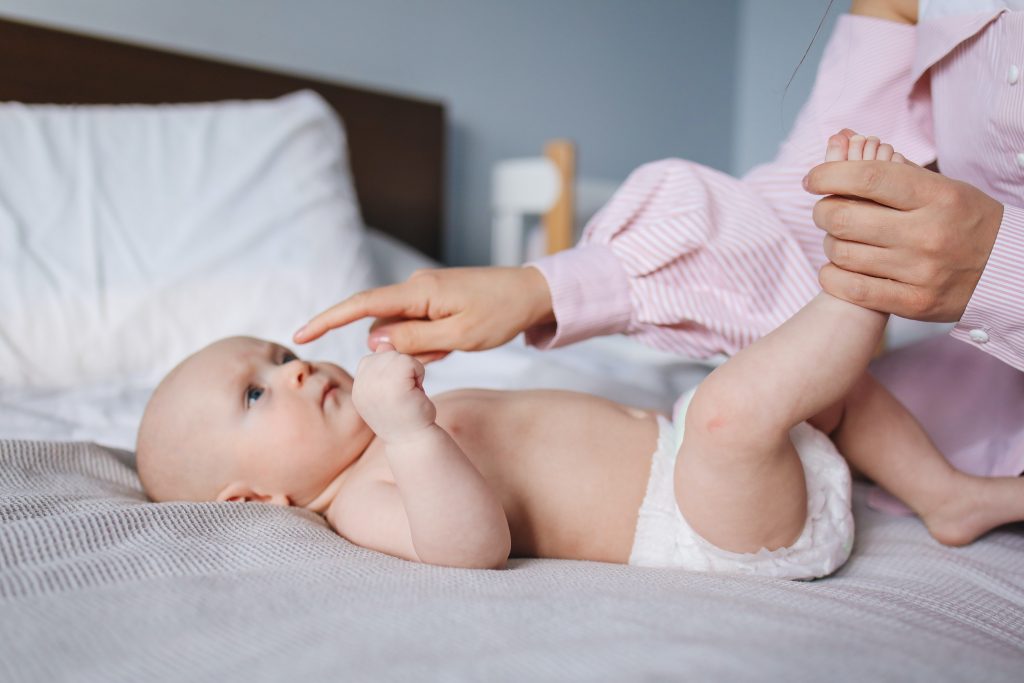 Even though cloth diapers have a higher upfront cost, they will save you money in the long run. You just have to be ready to do the extra laundry that comes with the territory. It's also important to remember that most child care centers don't accept cloth diapers and require disposables.
So how much are you looking at spending on diapers in the first year?
The easiest way to figure out how much you'll likely end up spending on diapers is to use a diaper calculator. This factors in the size of diapers, the average number of diapers that will be used per day, and how long you think you'll keep your child in diapers (average age of potty training is 18-36 months).
On average, a baby will use more than 2,700 diapers in the first year. Depending on the brand and size of diaper needed, you're looking at an average cost of $0.25 per disposable diaper. This means that in the first year alone you will likely spend around $675 on just diapers.
Money-Saving Tip: Disposable diapers can get expensive fast! The best way to get the best deal on diapers is to buy in bulk. Also, make sure you only open one package at a time. That way, when your little one outgrows them, you can return any unopened packs of diapers.
Clothing
It's hard to understand just how quickly kids grow until you have one of your own. One day they're tiny and the next thing you know they've gone up three sizes.
Even though those little baby shoes are to die for, there are few occasions, if any, where it makes sense to spend $40+ on an ensemble for your little one.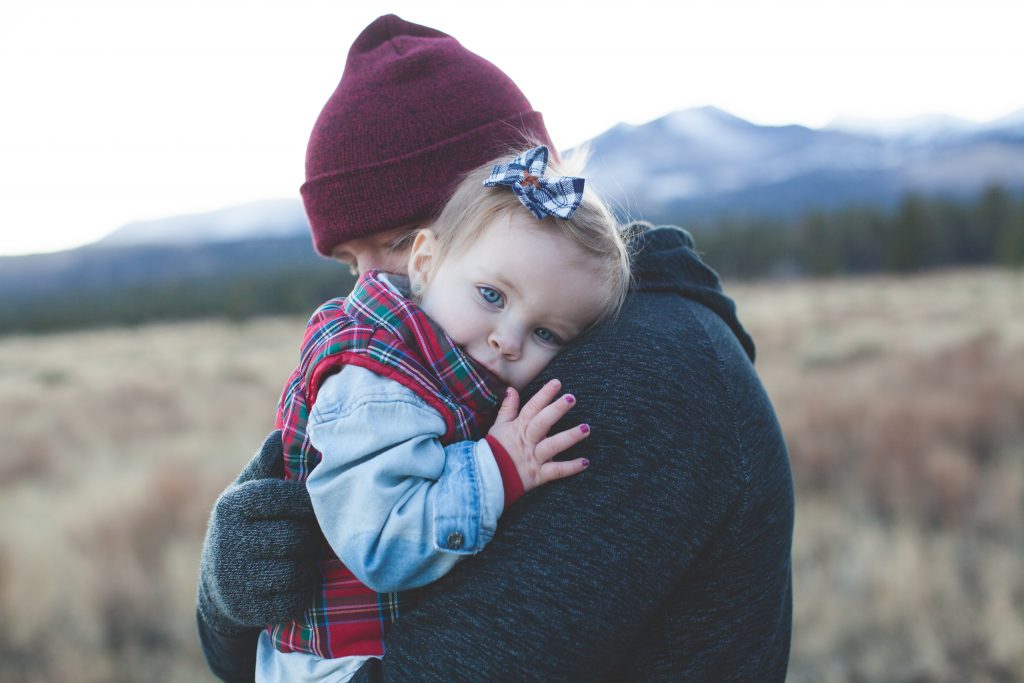 Instead, be open to the idea of buying second-hand baby clothing. Babies are messy and there's nothing worse than that perfect dress or onesie getting stained by a blowout the first time they wear it.
Finding second-hand baby clothes that are gently worn (sometimes even never worn) is pretty easy in today's online environment. A quick search on local Facebook groups or a visit to a yard sale can usually produce some good finds. Just be sure to give them a good wash before putting them on your little one.
The same is true for children's books and toys. Babies will eventually outgrow their toys, so if you can find them at a discount it can be a real budget saver.
Child Care
Child care is oftentimes THE biggest expense that comes with a new baby. Unfortunately, maternity leave is short and paternity leave is often non-existent. This means you need help caring for your new baby.
Unless you have a family member that is willing to pitch in or you make the decision for one of you to stay at home, you'll need to hire child care.
On average, center-based child care for an infant runs around $1,230 per month. If you choose a family child care home, you're looking at $800 per month.
This is a major expense, especially when you already have a tight budget, so it's important to plan accordingly.
Healthcare
Once the baby is here, there will still be some healthcare costs. If you have health insurance, you simply need to add your new baby to your plan and pay the co-pays and deductibles.
New babies will require vaccinations and wellness checkups. Plus, we all know children are prone to pick up infections since they are always putting things in their mouths. Therefore, it's important to make sure you budget for unexpected doctor visits and medicines.
Changes in Income
Many times having a baby can change family dynamics and you may make the decision for one of you to be a stay-at-home mom or dad. This can mean major changes to your budget as you shift from a two-income to a one-income household.
If you're still on the fence as to whether one of you will stay home, it can be helpful to try it out before the baby comes. You don't have to quit to try it out either. All you need to do is live on one income while putting the other income into savings during the trial period.
This will help you get a better idea of what changes you'll need to make to stay in budget. It will also help you get an idea of whether being a stay-at-home mom or dad is a viable option for your family.
Final Thoughts
In short, babies are expensive. The best way to budget for a new baby is to plan accordingly.
Once you decide you want to grow your family, the first thing you should do is contact your health insurance provider and make sure you have the proper coverage. This will help save you money on prenatal care, scans and testing, and delivery costs.
The next thing you need to do is to work on building up your savings to cover the pre-birth, birth, and post-birth costs that come with having a new little one. There are many different ways that you can build up your savings when expecting.
Then, simply keep your budget in mind as you begin the exciting journey towards parenthood. Don't be afraid to buy used or borrow things. The reality is that you're likely only to use these items for a short time anyway.
By having a plan in place you can be better prepared for the financial changes that come with welcoming a new baby into your life.